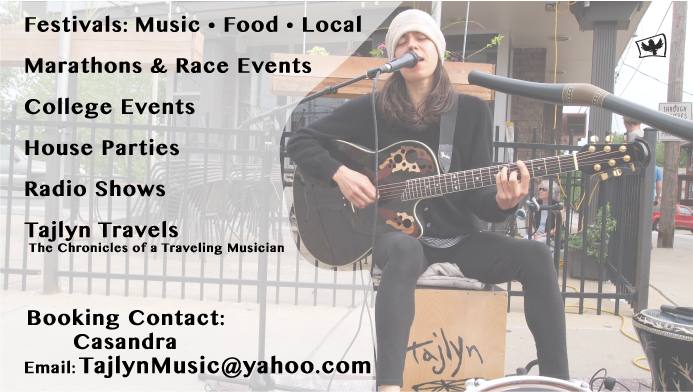 (You will be directed to By Casandra on PayPal.com)

Episode II

An Afternoon with Nick Giese is a wonderful episode for aspiring artists, specifically those interested in realistic painting techniques. Nick gives lots of wonderful and useful advice as he shows us many of his paintings. There are many touching stories to hear while you take a journey through Nick's paintings then on to Sharon Woods, where he shows us two spots of inspiration and jams out a few tunes by the waterfalls with Tajlyn.
If you enjoy this episode, please consider donating to the tip jar link at by clicking above on the Donation Button (You will be directed to By Casandra on PayPal.com)
All Proceeds made thru the link will be split 50/50 with Nick Giese and Tajlyn.
If you would like access to all extended versions of Tajlyn Travels and then some, become a Tajlyn Patron today at www.Patreon.com/Tajlyn
This Episode of Tajlyn Travels is Brought to You by Tajlyn Patrons

Awesome Web Links to Check Out:
www.NickGiese.online
www.Tajlyn.com
www.ArtCrowe.WordPress.com
www.FootDrums.com
Don't Forget to Subscribe, Comment, Like or Not Like and Share!

Thank You!
Cheers,
Tajlyn and Casandra

Sunday, 05/21/2017: 40th Annual Rite Aid Cleveland Marathon... Cleveland, OH ... Check out all of the photos ~ CLICK HERE! Casandra did not capture everyone, but she did capture a lot of you. Awesome job participants and volunteers!
*** 2017 UPDATE *** Wednesday, 04/02/2017:
Tajlyn will not be going to the next round of America's Got Talent - the first round on T.V.. There were thousands and thousands of auditions. Maybe next time.....All goodie though. Tajlyn auditioned via video submission and went in person to the Cleveland, OH auditions on December 10th, 2016. The audition and documentary videos from that adventure are below. This was a very fun experience!

America's Got Talent Auditions for 2017...The Cleveland, OH Experience

Tajlyn AGT Video Audition December 10, 2016

Tajlyn Jamming Out at The Local Pub & Patio in Austin, Texas. August 19, 2016

Tajlyn Encouraging Athletes during the Flying Pig Marathon in Cincinnati, Ohio. May 1, 2016

Tajlyn Live at The Blackwater Republic in Stockton, California. August 26, 2015